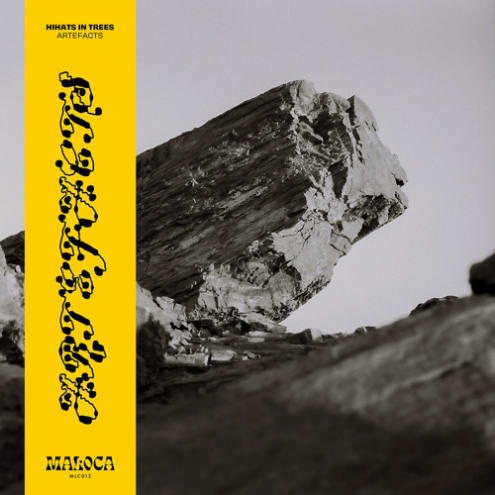 MLC012
Hihats In Trees - Artefacts
Buy / Listen
Artefacts is the second part of the diptych of 2 albums by Hihats In Trees, pseudonym for Belgian drummer, producer @ lander
HHIT's unprecedented experiments with rhythm and acoustic textures on its debut album 'Disleksikon', released in 2019, was well received. On Artefacts HHIT takes it a step further. A truly sensational sonic realm is explored.
Hihats In Trees' obsession with singular physical objects, materials of wood, stone, metal evokes a dark dystopian sentiment and a recurring melancholy. A poetic expression of the solid object. In Artefacts, through this language with materials, the physical objects come to life sonically. The 10 compositions revolve around this peculiar vocabulary of texture and rhythm, balancing between the dance floor and a solitary ritual, reminiscing on HHIT's major influences of gqom, detroit techno, hiphop and experimental ambient.
Fashion designer Dries Van Noten was fascinated by HHIT's musical experiments, This resulted in a collaboration with photographer Viviane Sassen for his Spring Summer collection in 2021 with music by HHIT, partly from Disleksikon, partly tracks later to be released on Artefacts.
Artefacts is released on the Brussels based label Maloca Records, run by dj, producer Le Motel.
PRODUCED BY LANDER GYSELINCK
MIXED AT KASK BY WOUTER VAN ASSELBERGH, JAMES DE GRAEF AND LANDER GYSELINCK
MASTERED BY JØRGEN TRÆEN
PHOTO BY GRÉGOIRE VERBEKE
GRAPHIC DESIGN BY LE MOTEL
← Back to list